Ayurveda Center in Rishikesh at Naturoville Wellness Center - Amrita
Ayurveda is one of the oldest medicinal traditions and natural healing systems in the world. It traces its origins to more than 5000 Years ago, finding its inception in Vedic & Pre-Vedic Periods of Indian Subcontinental history. Often considered a 'lost' science, it has seen a renaissance in modern culture that has highlighted its value as an alternative form of medicine.
Passed down through thousands of years of written and oral tradition, the characteristics of Ayurveda can be recognized in ancient Tibetan, Chinese, and Greek Medicine and is often called the "Mother of All Medicine."
Ayurveda means the "Science of Life" and focuses on a holistic approach to the human body. The philosophy of Ayurveda strives to achieve this by striking a balance between the physical and spiritual energies of the mind, body, and soul. This is achieved by addressing the nature of modern lifestyles, mindsets, routine habits, and diets that cause an upset in our otherwise carefully crafted human bodies gifted to us by nature.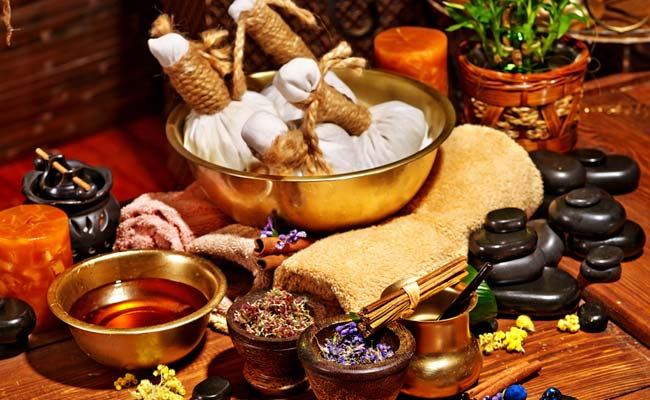 Ayurveda Center
Ayurveda Center in Rishikesh at Naturoville Wellness Retreat – Amrita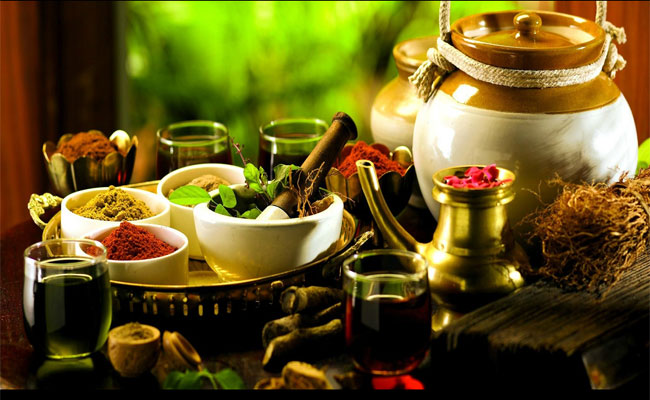 At Amrita, Naturoville's premier Ayurveda Center, rejuvenate yourself and infuse new energy into your spirit. Situated in the green landscape of our Retreat in Rishikesh, Amrita provides our guests with an exciting range of premium treatments that will leave you spoilt for choice.
Every day at Amrita offers our guests an opportunity to indulge in fresh, new exhilarating experiences that will replenish the body and elevate the soul. Experience a different world, surrounded by nature, at the doorstep of Haridwar, one of India's holiest cities that promises to enhance your spiritual experience.
Ayurveda demands and allows only for a comprehensive approach to the body, targeting stress, skin, weight gain & loss, detoxification, nutrient & hormone revival, chronic ailments, and their symptoms, among others. Our Wellness Center is comfortably sprawled out over more than 30,000 sq.ft., architecturally conceived to be both modern and tranquil. The Center is made up of 48 Treatment Rooms and has dedicated independent Mud & Ozone Treatment spaces. Our guests are encouraged to avail themselves of the benefits of the Sauna, Steam, and Jacuzzi that include shading treatments. See for yourself all Naturoville has to offer!
Enquire About The Wellness Treatments In Naturoville