Ayurveda Center in Rishikesh at Naturoville Wellness Center - Amrita
Ayurveda is an ancient Indian medical science scripture that falls under Atharva Veda. It has its traces long way back to 5000 years. The roots of Ayurveda may belong to India, but the modern era refers to it as a 'lost' science. However, Ayurveda has gained popularity as an alternate form of medical treatment. The transfer of ayurvedic knowledge went on through oral and written traditions. Further, Ayurveda has its mentioned in Tibetan, Chinese and Greek traditional medicine science as the 'Mother of all medicines.' 
Ayurveda means the 'Science of Life' and focuses on a holistic approach to the human body. The philosophy of Ayurveda strives to achieve this by striking a balance between the physical and spiritual energies of the mind, body, and soul. It addresses the nature of the modern lifestyle, mindsets, routine habits, and diets that cause an upset in our otherwise carefully crafted human bodies gifted to us by nature.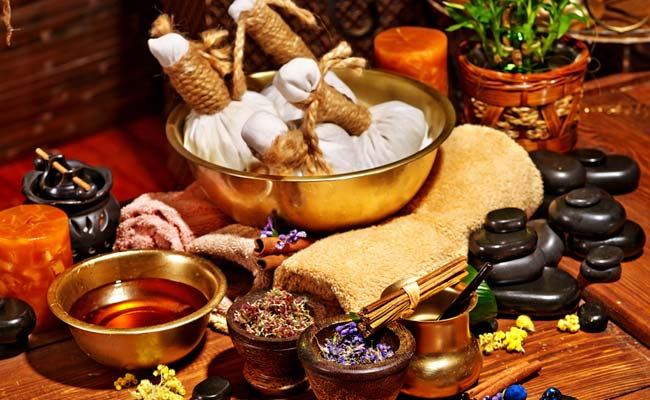 Ayurveda Center
Ayurveda Center in Rishikesh at Naturoville Wellness Retreat – Amrita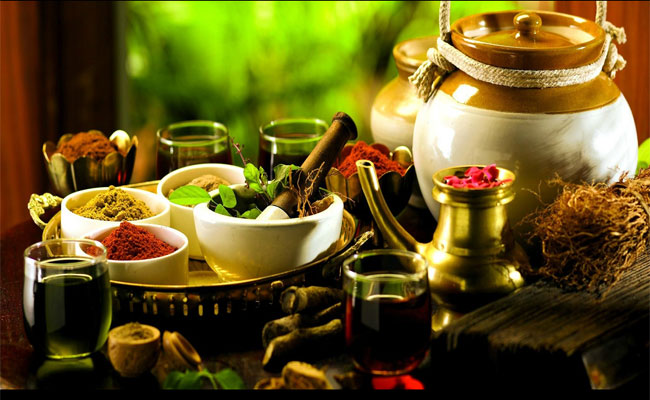 At Amrita of Naturoville Ayurveda Center, rejuvenate yourself and infuse new energy into your spirit. Situated in the green landscape of our Retreat in Rishikesh, Amrita provides our guests with an exciting range of premium treatments that will leave you spoilt for choice.
Every day at Amrita offers our guests an opportunity to indulge in fresh, new exhilarating experiences that will replenish the body and elevate the soul. Experience a different world, surrounded by nature, at the doorstep of Haridwar, one of the holiest cities of India that promises to enhance your spiritual experience.
Ayurveda demands and allows only for a comprehensive approach to the body, targeting stress, skin, weight gain & loss, detoxification, nutrient & hormone revival, chronic ailments, and their symptoms, among others.
The Wellness Centre of Naturoville has sprawled out as a comfortable and spacious centre of about 30,000 sq. ft. It is modern and tranquil as per the architectural perspective. The centre consists of 48 rooms with independent Mud & Ozone Treatment spaces. Our guests are encouraged to avail themselves of the benefits of the Sauna, Steam, and Jacuzzi that include shading treatments. See for yourself all Naturoville has to offer!
Enquire About The Wellness Treatments In Naturoville